Warm Fuzzie Friends are a fun way to spread joy and happiness for any occasion. Whether you are celebrating a birthday, anniversary, special event, or just to share a smile with someone you care for, Warm Fuzzie Friends will help you #ShareTheFeeling!
Made and printed in the UK, each Warm-Fuzzie will be printed with your chosen design and individually personalised by you for each of your selected recipients. With an animated lenticular face, these unique message carriers are sure to hang around long after the event is over. Each Warm Fuzzie is supplied in a carrier card and perforated for easy removal. Use them to put into your purse, wallet, car, bag, etc. so your message is a constant reminder of the warm and fuzzie feeling you had on that 'special day'.
How to use the Fuzzie Builder
The easy to follow steps on the Fuzzie Builder makes it easy to create your Warm Fuzzie Friend for all ages:
Step 1. Choose your occasion
Step 2. Choose your fuzzie design
Step 2. Select your fuzzie colour
Step 3. Select your fuzzie text
Step 4. Enter your personalised message and print colour
Step 5. Add to basket and follow the order process
Your Warm Fuzzie Friend will be printed, despatched and delivered in 2 – 3 days through Royal Mail.
Although these are new products, there is a range of products in development with each one having a focus on fun! Keep an eye out for the latest product developments or why not become a Warm Fuzzie Friend and have all the latest news and updates delivered directly to your inbox!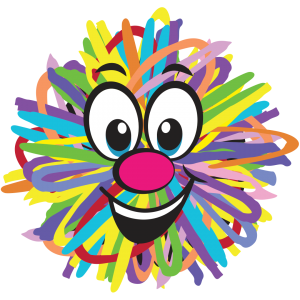 If you have received a Warm-Fuzzie Friend, it would be great to see them! Please share or post your photos on Facebook or Instagram using #ShareTheFeeling and for all things warm and fuzzie we also have Pinterest and Twitter pages too.
So, why just send a card…when you can deliver a Warm Fuzzie Friend!