Have a holly, jolly Christmas it's the best time of the year, and in case you didn't hear…Warm Fuzzie Friends are here!
Why have a jolly Christmas when you can have a jolly warm-fuzzie Christmas! Warm Fuzzie Friends are unique gifts that can be personalised for every occasion and Christmas is no exception. During these unprecedented times, Warm-Fuzzie Friends are the perfect way to share a smile and as we all start to feel the warm and fuzzie glow of the season they're a 'jolly' fun way to #ShareTheFeeling! Each one of these fun and cheerful characters is personalised for every recipient and their playful animated lenticular faces help carry your messages far and wide.
Simply use the Build Your Own Fuzzie to create and build your own Warm Fuzzie Friend. Once created and you have placed your order, each warm fuzzie will be printed and shipped by Royal Mail to be received in 2-3 days. Once they've been received, get them to #ShareTheFeeling, it would be great to see them!
Not just for Christmas! Warm Fuzzie Friends are there for every occasion; Birthdays, Celebrations, Graduations, Seasonal Events, Congratulations, Achievements, Get Well messages, or to simply let your loved ones know you're thinking of them. Whoever you have in mind they will cherish the thought and their Warm Fuzzie Friend will help spread happiness and joy.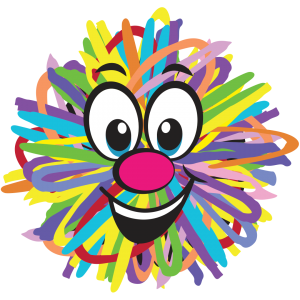 Please share your photos on Facebook or Instagram using #ShareTheFeeling and for all things warm and fuzzie we also have Pinterest and Twitter pages too.
Keep an eye out for the latest news, product developments and updates by becoming a Warm Fuzzie Friend and have all things warm and fuzzie delivered directly to your inbox.
Go on #ShareTheFeeling, with a Warm Fuzzie Friend